Hi,
I was thinking what topic should I mention today and remembered that the Universe is huge, and it is so huge that we completely underestimate it (at least I think that I still do).
---
First I will turn towards our planet, the Earth.
Here the biggest misconception is the size of Africa, you see the problem is that in most maps of Earth which you will see is Africa in the middle. If you know little about geography you know that there is no way to perfectly put our planet to scale on map. There are some ways which will be more accurate than other but most of the time Africa is going to be smaller than other continents. 
OK, now compare this map above with the scale on your home atlas, Africa is going to look tiny probably with Greenland, Siberia and Canada huge.
Now look at the picture of Earth and Moon distance, they are so little, Earth would be able to fit there so many times!
Now, seriously, look at this amazing page: THIS You start with Moon which is wide as one pixel. Next you will see Sun which seems to be pretty huge. Now if you click the speed of light button you will start to move slowly to right. Oh my god, the speed is so awfully low!
On top of page you have the bar with planets so you can click on them and ride from one another, remember, it is TO scale, and after you drive through whole map they say: You would have to travel 6,500 more maps like this to get to something.
This is huge, we are from Sun only 150,000,000 km.
OK´, Sun is small, lets see why:
1st picture shows that Sun is big:
2nd picture, well Sun gets little smaller:
3rd picture is actually a whole different story:

Now here is the last to compare it all, with little bonus of Canis Majori:

Ok but all of this stuff is so freaking small compared to whole Milky way! The radio signal from Earth which traveled for tens of years is not even visible on map of Milky way!
You can fit Sun 1420 times next to each other inside VY Canis Majoris.
And  you can fit Earth like this 109 times.
This means that you can fit Earth 157,780 times inside VY.
The diameter of Milky way is roughly 140,000 light years. Where one light year is 9,460,730,472,580,800 meters.
This is 741,669,055,548 Earths for diameter of Milky way. 2,540,000 light years is the distance to Andromeda galaxy, the closest galaxy.
Virgo Supercluster has 110,000,000 light years. Easy. On the next picture from @HighTechPanda , you can see the comparison of largest galaxy to Milky way, enjoy!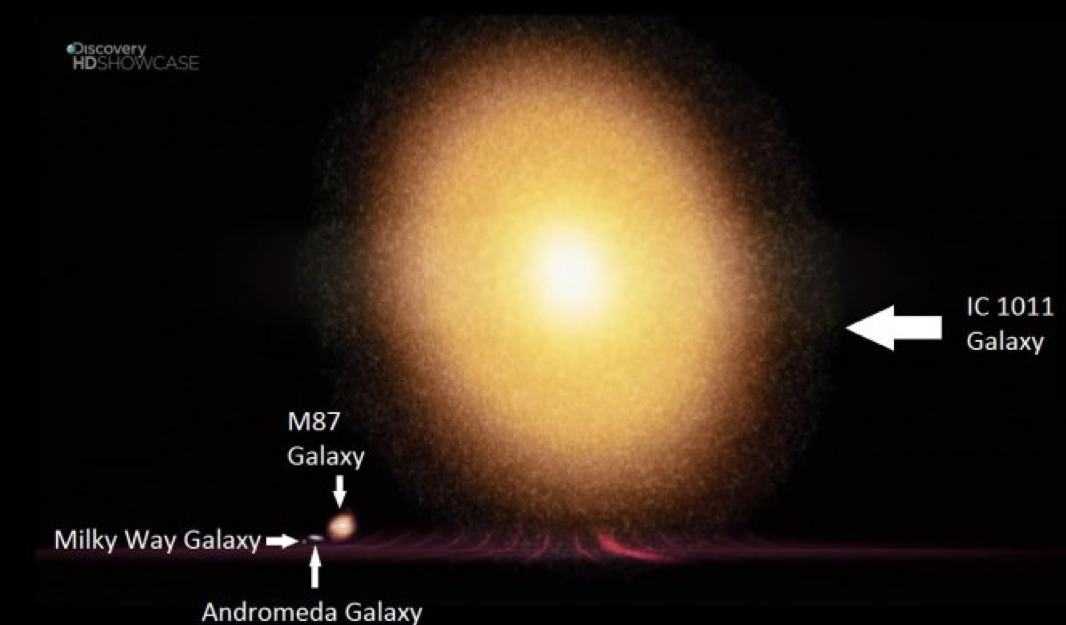 And last, observable universe has 93,000,000,000 light years in diameter.
Still so underrated.
Dragallur